If you have any questions, pls contact us via WhatsApp +44 7927 523171
Hotkicks Tell You Sneaker Story: Air Jordan 1!
May 26, 2023
Hotkicks
Tell You Sneaker Story: AIR JORDAN 1
In 1978, a company called Blue Ribbon Sports decided to change its name to Nike. In the following years, its market value soared and it became a hot sports company. In 1984, Nike's stock plummeted, its market value shrank, and it faced a serious business crisis. In order to quickly get out of the predicament, Nike formulated a series of "revival" plans. They hoped to sign a group of emerging players with potential, and Michael Jordan ( Michael Jordan) is one of the objects of their investigation. In 1982, Nike at the time had noticed Jordan, a freshman who was playing in the NCAA, but Nike was skeptical about signing a rookie player. Nike's crisis intensified, and Nike decided to take a gamble. They planned to spend all the funds from signing several players on Jordan. Finally, Nike contacted Jordan's parents through Jordan's agent, and Jordan's parents persuaded him to meet with Nike. Jordan was also moved by Nike's sincerity and finally agreed to sign with him.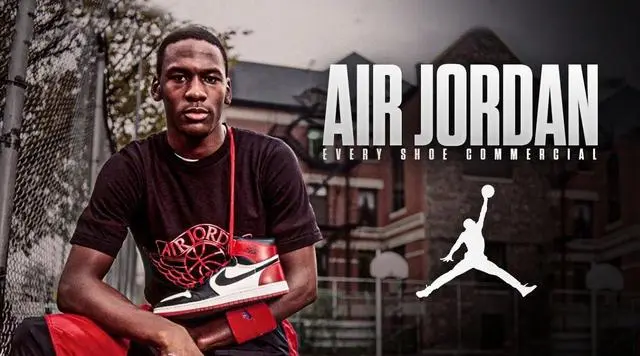 Nike's contract for Jordan includes personal independent logos and signature shoes. Similarly, Nike also put forward requirements for Jordan, including the best rookie, All-Star, and an average of 20 points per game. These conditions must be completed within three years. Some or all of them, otherwise Nike has the right to terminate the contract early. All requirements are fulfilled. It takes time to make signature shoes. Nike recommended its own sneakers, Air Force One, to Jordan who had just signed a contract. AF1 was also the main shoe for Nike's signing stars at the time, but the midsole was too thick and the center of gravity was too high. Jordan gave up wearing AF1 and chose a sneaker called air ship instead. In the preseason game against the Knicks on October 18, 1984, Jordan wore an air ship. This ordinary preseason game attracted the attention of NBA executives because the NBA had restrictions on the sneakers worn by players at that time. It is expressly stipulated that the sneakers of the players at that time were basically black and white, and the sneakers of the same team players in a game must maintain a uniform color. During the game, Jordan's teammates were all white sneakers, but Jordan wore a black and red air ship. In the All-Star Game of the same year, Jordan wore the real black and red Air Jordan 1. Although the All-Star game is an entertainment game with relatively loose requirements, the NBA issued a written notice not long after, prohibiting Jordan from wearing black and red sneakers. This is the famous "forbidden wearing incident".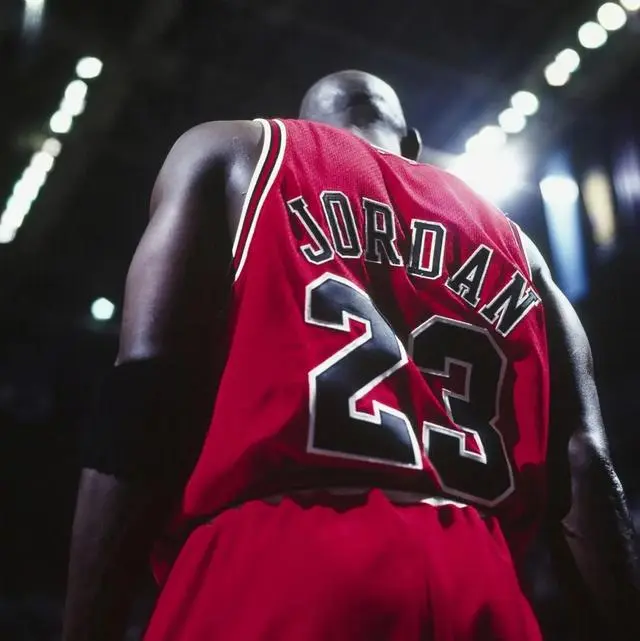 Nike combined its own technology air cushion with Jordan's name, and the AIR JORDAN we know was born. Air Jordan 1 was designed by Peter Moore, Nike's creative director at the time. It originally had two colors of black toes and black and red, which were consistent with the Air Jordan 1 advertisements that Jordan shot for Nike. In the game against the 76ers on November 17, 1984, Jordan wore the Air Jordan 1 Chicago color scheme. This was also the first appearance of the Air Jordan 1, but Jordan's performance in this game was not satisfactory. After that, Jordan changed back to the air ship. Until the game on December 20th, Air Jordan 1 was used again. It is said that Jordan himself does not like the shoe shape of Air Jordan 1. He has expressed to the designer many times that it is the Chicago color scheme on his feet that finally changed him. Today, Air Jordan 1 has long been out of the category of actual combat shoes, and has appeared more as a single product for wearing. However, if you discuss the representative of sneaker culture, the
replica Air Jordan 1
must have a place. It has experienced countless times since its birth. The reincarnation of the trend has come back to people's sight again. Every generation of children who love sneakers has passed on its story by word of mouth, just like its owner. Sports are developing and trends are changing, but Michael Jordan and his AIR JORDAN never left.
Contact Us

hot kicks WhatsApp: (+44 7927 523171)

hot kicks Gmail: hotkicks.co1@gmail.com

hot kicks INS: hotkicksco_shop

hot kicks Facebook:Hotkicks.co
Join our community
Subscribe To Our Newsletter